75% Enhanced brand interaction guaranteed within the first 3 months!
REVOLUTIONISE YOUR BUSINESS
High Quality. Exquisite. Mobile apps

SCHOOLS
Push Notification
Mobile Parent Forums
In-App Sick forms
Free mobile Alerts
One-touch dialling
Events Gallery
Bridging the gap between Teacher, Governors, Parent and Pupil
Gather statistical information on user and app usage
Send notifications about important school dates, events and policies
Contact us today to create your unique branded school app; we will help you pick out the right features and functions that best suit your school community
RESIDENTIAL PROPERTY
Rent Payment
Works Calendar
In-App Enquiries
One touch dialling
Tenancy forms
Free Push Notifications
Mobile access to your Company
Secure instant Rent payments made directly to a designated account
Keep your tenants informed of important information through selective push notification
Generate statistical information on users and usage
Improve your customer relations
No matter how small or large your user platform, contact us today to create your unique branded property service app.
ENTERTAINMENT
Sell through iTunes
Soundcloud
Free Marketing
Create events
Push Notification
App promotion
Stream your music on your app and see it 'Break the Internet' through all the available social platforms in an instant
Give fans special previews on your app before release dates
Give fans details of secret gigs
Capitalise on marketing by linking your app directly to iTunes for purchases
Contact us today to take advantage of this simple but effective marketing and advertising interface. Update the majority of social networks in an instant and generate an income in the process.
Non Profit
In-app Donations
Social media integration
Live stream
Password Protected Content
GPS navigation
Daily Devotions
Use this medium to captivate and educate the younger digital generation
Make donations accessible and seamless
Create an outreach forum for your members
Share your updates across all social media platforms at the click of a button
Contact our team to create a proven effective digital outreach platform for your charity or organisation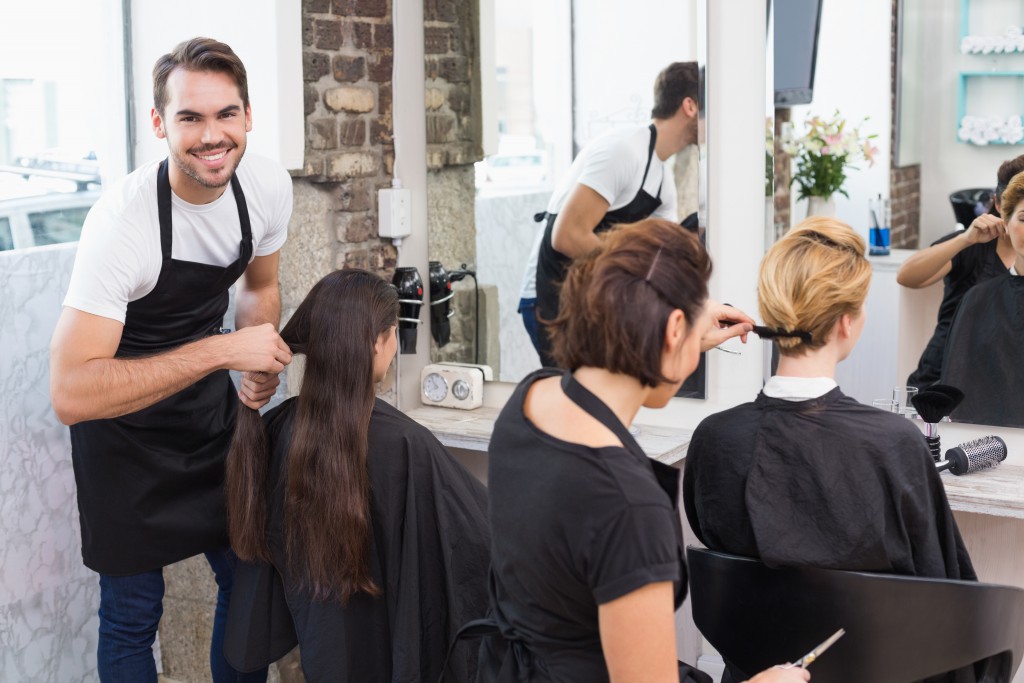 SALON
Gallery
News
In-app booking
Push notification
One-touch dialling
Integrated Marketing
Send unlimited alerts for coupons, offers and reminders of appointments
Build personalised profiles to track treatments and products used
Earn "Points" through QR Codes to contribute towards future services
Update your clients with weekly, monthly hairstyles, beauty products, new treatments through the app using free push notifications
Contact us today to create an app for your Salon and allow your customers to take advantage of a heightened service.
RESTAURANT
In-app Reservations
Loyalty Cards
Browse menus
Share your location
QR Codes
Social media marketing
Show real-time availability
Locate your restaurant and branches using GPS marked maps
Easily update menu and prices digitally, reducing printing cost
Provide nutritional information
Contact us today to create your custom made Restaurant mobile app and increase sales by upto 60%
GYM
Book sessions
Gallery
Push notifications
Updates and Alerts
Profiles
Create Events
Book one-on-one or group sessions through the app
Block pay securely through the app for your training
Build a fitness community where challenges and goals can be shared and appraised
Receive alerts  for booked sessions
AppVivo will create your personalised app; incorporating all the features required to take your Gym and it services to the next level.