Analyze
Using our dashboard, it's easy to analyze and measure how your app is being used. AppVivo apps keep all statistical information.

App Promotion
We also provide promotion opportunities; you can 'like' it on Facebook or share it on Twitter — straight from your app.

Call
Old forms of communication is not lost!
Users can at a click of a button within the app make direct calls to your business.

CMS – User Friendly Content update
With access to the Content Management system, you can easily update information on the app yourself

Contact Forms and Emails
Correspond with your users from one central point. Emails and contact forms used to send feedback or report issues can be sent from within the app.

Events Calender
Users can book tickets to your scheduled events using several platforms such as Eventbrite and others.
Remind your users of upcoming events using push notification alerts even when the app is not open.

Facebook Page
Integrate your social media page and allow users to Like page, view timeline, view Facebook photos feed.

Google + Feed
Share what's new and see it updated automatically on your Google+ feed.

Instagram Integration
Instantaneously see moments captured through the app uploaded on your Instagram page

Linkedin Integration
Showcase your business and Connect with Professionals on your LinkedIn page via the app

Live Radio Stream
Tune in! Listen to live updates and news from your chosen radio stream direct from the app

Location Finder
Allow customers to easily find you with the exact location of your business, branches or events using GPS

Mobile App Shopping
Take advantage of the Marketing and Sales opportunities!
Customers will be able to browse your products and instantaneously purchase securely through your app.

Music
Self – promote your music.
Preview songs linking direct to Itunes or other platforms to purchase the full track.

News Feeds
Send your app users a push notification of current news and updates. Even if the app isn't open,they'll see it immediately

Opening Times
Provide accurate information about your business opening days and hours and further provide out of hours contact details.

Password Protected Content
Select individuals or members of a group will be available to access private password protected information.

Photo Gallery
Organize, share, edit, and password protect private pictures & videos taken with your device or copied from a computer.

Push Notifications
Push real-time notifications and alerts from the app to Android, iPhone, iPad, and Desktops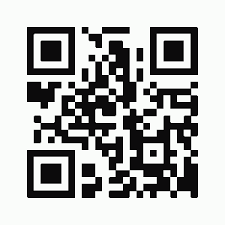 QR Scanner
AppVivo will issue your Company with a QR code for seamless product download, tracking, identification or general marketing strategy.

Reviews
Provide your users with a Platform to voice opinions, provide feedback and review your product or service.

RSS Feeds
AppVivo will facilitate the Integration of feeds from your blogs, news, radio, social network platforms and others.

Soundcloud
Share your music streams and link the app to your SoundCloud account for purchase and download.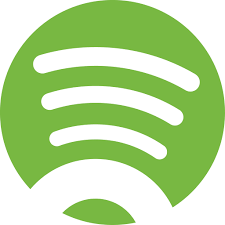 Spotify
Integrate Spotify and stream music to power your app to suit your service.

Tumblr Stream
Integrate and stream your micro-blogging account to the app.

Twitter
Embed your Twitter updates and see it function direct from the app.

Vimeo
Link you you app with your Vimeo account and see all your uploaded videos at a click of a button.

Weather
Incorporate weather forecast and updates.

YouTube Stream
Create an access point from your YouTube account used by millions to your app and vice versa.